Come & Feel The Difference
Montessori School of Leesburg and Purcellville offers a quality Montessori education in a stimulating, nurturing environment for preschool children ages 6 weeks-6 years. Our educational programs do much more than teach your child; they instill confidence, independent thought and a-long love of learning. As a parent, the choices you make for your child now will have a profound effect on their future development and success. Make the right choice for your child at Montessori of Leesburg.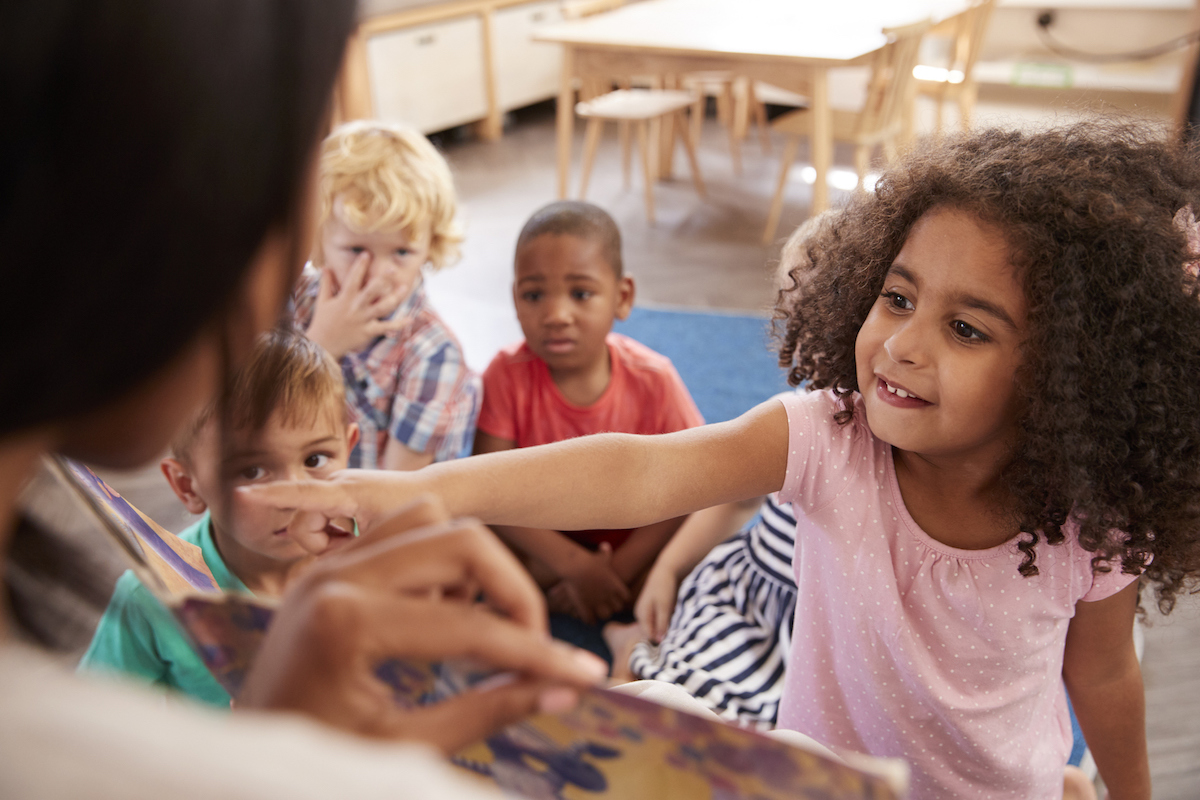 The Director's Message
Welcome to Montessori School of Leesburg & Purcellville! Thank you for taking the time to learn more about Montessori School of Leesburg. Each day at our school is an exciting new opportunity to enrich the minds of our students, and we hope your child will join us.
The Montessori School of Leesburg welcomes students regardless of race, gender, national and ethnic origin, and is non discriminatory in all our policies. We accept children between the ages of 6 weeks and 6. All children must be toilet-trained, with the exception of Infant-aged 2.
There are no specific academic entrance requirements; however, we base admission decisions on many factors, especially your child's age and suitability for our program.
We accept applications all year round. Because space is limited, we encourage prospective parents to begin the admission process in the January for the following academic year.
Please contact us regarding availability for your child, and to schedule your personal tour of our school. We will be happy to answer your questions and provide additional information about our educational programs.
Kind regards,
Rabia Mallick
Our History
Montessori School of Leesburg Founded in 1997, Montessori School of Leesburg is an independent private school for children ages 6 weeks to 6 years. Our school serves the growing needs of Loudoun County, including Leesburg, Ashburn, Purcellville, Hamilton, Round Hill, and Lovettsville for quality preschool education. Montessori School of Leesburg is affiliated with the American Montessori Society and licensed by the Virginia Department of Social Services. We are a collaborative, thriving community of children, parents, faculty and administrators where children are honored and diversity is respected. Our preschool education program is based on the Montessori framework, which has been proven through decades of success worldwide. Unlike traditional daycares and preschools, Montessori of Leesburg provides children with a strong educational foundation that helps them to excel in their academic careers, as well as a supportive environment that allows each child to learn at their own pace in the best way for them. Since we had families from Purcellville and Western Loudoun County encourage us to open up a second school to serve the needs of their communities, in 2014 we opened our second location in Purcellville, VA.